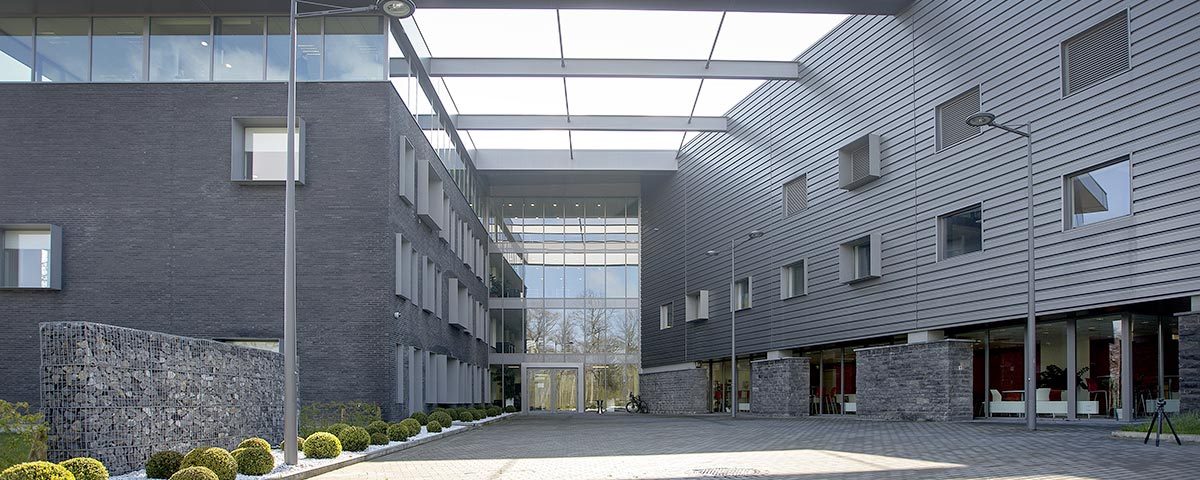 NOVALIS : A SCIENCE PARK DEDICATED TO BIOTECHNOLOGY
Since 2014, IDELUX has been offering a special place dedicated to biotechnology in the province of Luxembourg. The Novalis Science Park (10 hectares) is well located in Aye (Marche-en-Famenne), in the heart of the technological ecosystem of the Greater Region, close to 5 major Walloon universities.
The Novalis Business Centre, a 6,000 m² building, offers highly secure laboratories with cutting-edge technology and a preclinical hub which is unique in Europe. This park, in partnership with universities, hosts high value-added companies in the animal and environmental health sector related to human health.
It  was built in partnership with CER Groupe and Liège University.
STRONG PARTNERSHIPS
The Novalis Science Park has strong relations with two major partners :
NOVALIS, A BRIDGE WITH USA AND TEXAS
IDELUX has signed an economic partnership with its Texas counterpart, The Research Valley Partnership, to develop transatlantic collaborations between Walloon and Texas companies.
Two companies based in the Novalis Science Park have benefited from this partnership and now, do business in the US market :
If you want to know more about this venture virtual office, click here !