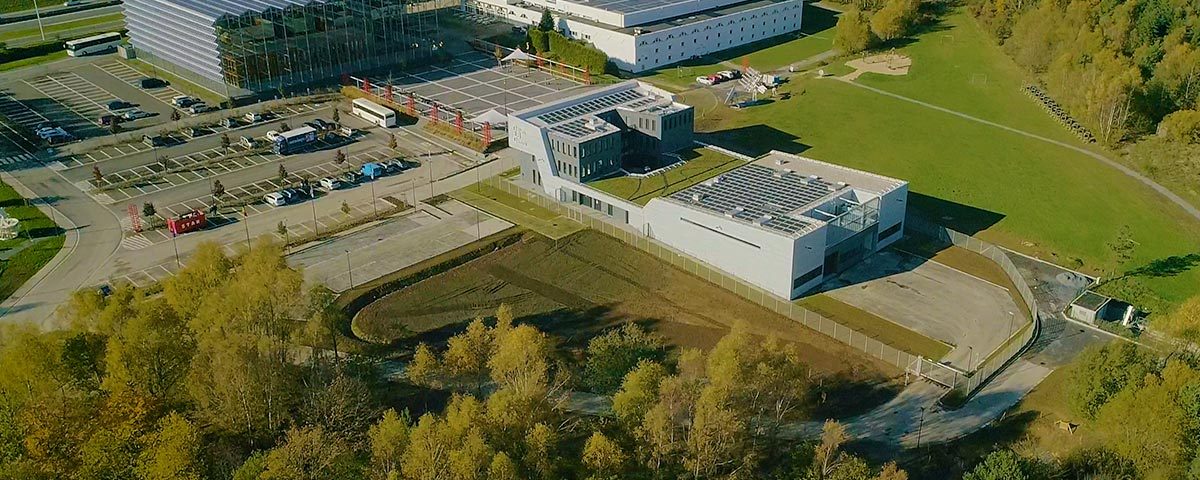 Galaxia: the only Belgian business park dedicated to space applications
Created in 2008 by IDELUX, Galaxia Business Park offers, both startups and well-established companies, an exclusive infrastructure and a wide range of services in space industry. A convenient environment to facilitate the creation of new applications and systems based on space technology: technology transfer, telecommunications, earth observation, satellite navigation programs and data processing.
The Galaxia Business Park is located in Transinne, along the A4/E411 motorway connecting Brussels to Luxembourg, 6km from Redu, where the ESA ESEC Redu – Belgium's only ESA Centre – is also present.
Galaxia offers a unique package of complementary tools dedicated to the development of new businesses :
the Business Park, an extensive area of building land available for companies involved in the space and high-tech industries;
the Business Centre, exclusively connected by fibre optics to the ESA-ESEC Redu Centre and home to several international companies;
Galaxia Space Innovation, providing start-ups and spin-off companies with a wide range of business incubation services;
the Knowledge Centre, designed to link up research projects run by industry with the academic resources available;
the Euro Space Center: an educational centre that can host exhibitions, seminars and events;
the Galileo ILS Centre (Integrated Logistics Support), the only one of its kind in the world. The Galileo programme is designed to benefit the European Union from its own satellite navigation system.
the ESA Education Training Centre (ESEC-Galaxia) encompasses the E-Technology Lab, the Training and Learning Facility and the CubeSat Support Facility.
So far, with a total of 130 jobs specialising in this sector, Redu-Transinne is on track to become Wallonia's 3rd biggest hub dedicated to the space industry.
Why investing in Galaxia is such a win-win option?
the unique package of complementary tools explained below;
a privileged access to the facilities and services offered by the Redu ESA centre, plus a worldwide satellite communications network using secure fibre optics;
cutting-edge premises and equipment;
ultra-powerful connectivity;
20 hectares available for construction;
the ideal strategic location in Redu-Transinne, close to major decision-making centres (EU, NATO, SHAPE etc.), on the Brussels – Luxembourg – Strasbourg motorway;
Incredibly close and day-to-day proximity to the sector's big names: Vitrociset, the Galileo logistics centre, ESC, ESA, WSL, etc.
Expertise when it comes to setting up and growing high-tech start-ups built up over more than 10 years (accredited business incubator WSLlux, member of the ESA network)
Comprehensive support for your project from our team of experts (subsidies, permits, funding etc.).
Download our 2019 Guide for setting up your business in Galaxia and
benefit from some advice from Invest in Luxembourg to make sure your project is a success !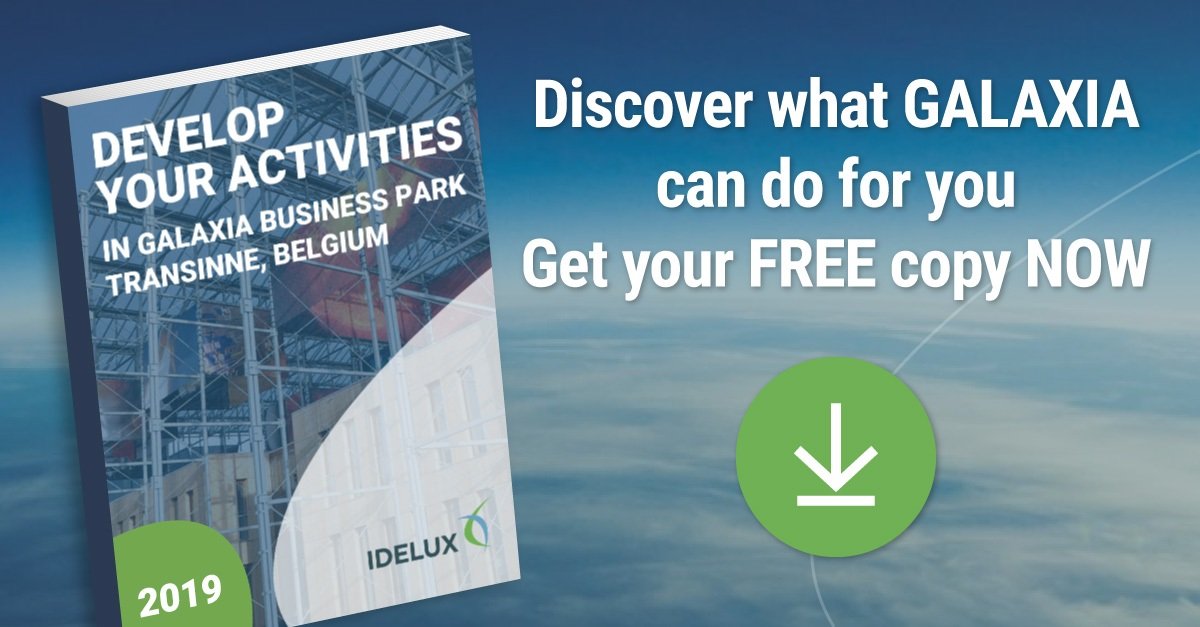 The Redu-Transinne cluster
The Redu-Transinne cluster, based in the municipality of Libin, has the unusual feature of providing a home in a delightful natural environment for cutting-edge companies specialising in space, as well as being close to attractive urban, cultural and tourist hubs.
Learn more about this cluster through our different sections: